12 Days of Christmas Contest
Actions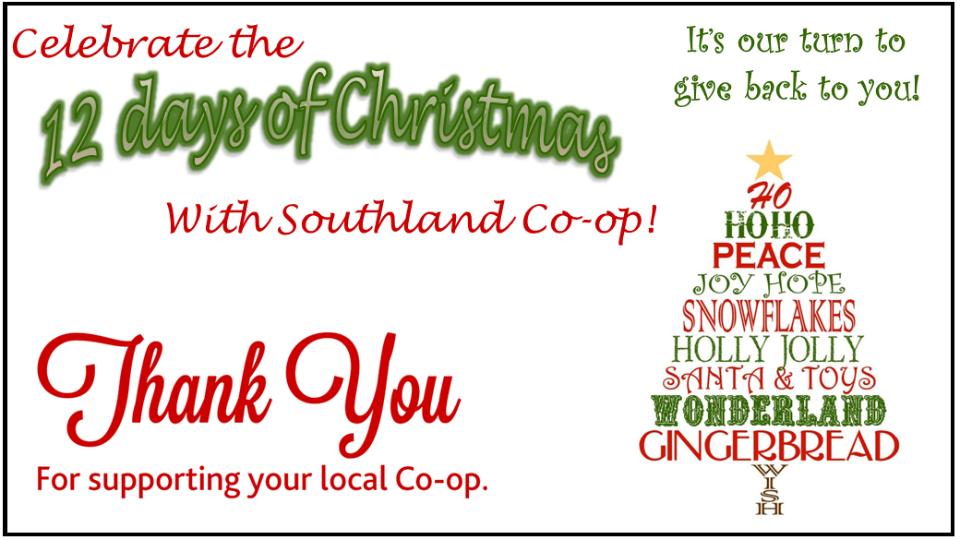 12 Days of Christmas Contest
December 8, 2020
Each day from December 10 to 20th, Southland Co-op will give away one $25 Gift Card at each location!

One entry with each purchase, one name drawn each day from that day's entries.

On December 21st, one name will be drawn at each location for a $200 Gift Card,
from all entries received over the 12 days.