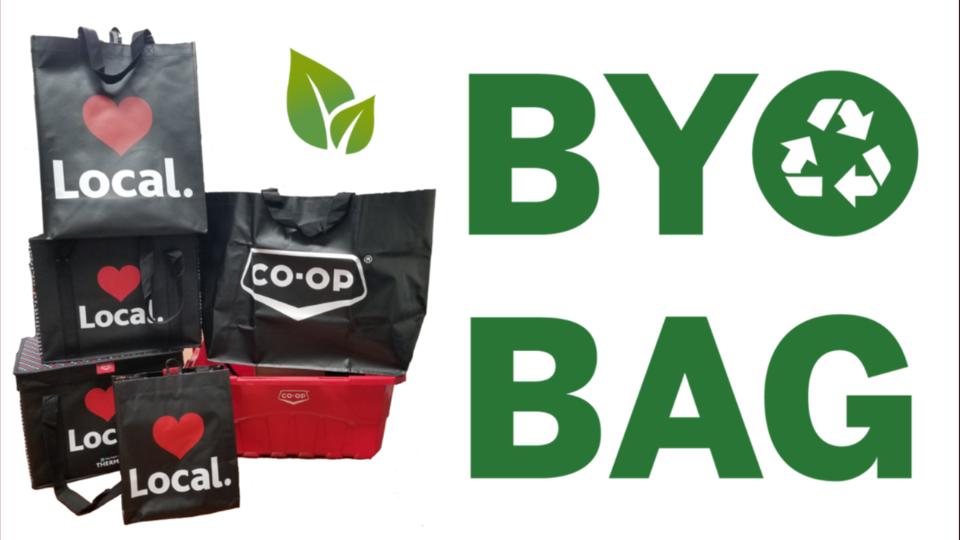 BYOB
March 16, 2023
Southland Co-op is excited to share we have joined the Canada Plastics Pact (CPP), together with Federated Co-operatives Limited and over 160 local Co-ops across Western Canada.

"At Co-op, we are committed to ensuring the sustainability of our communities for generations to come. Signing this Pact signals our commitment to reducing our use of plastic packaging materials and doing our part to protect the environment," explained Geoff Anderson, General Manager, Southland Co-op. "At the end of the day, it's the right thing to do."     
"Successfully tackling plastic pollution isn't something one individual or organization can do on their own. It will take collaboration. Together with FCL, we are excited to work with the Canada Plastics Pact and their members to find environmentally friendly alternatives to the packaging we currently use" shared Geoff Anderson.

While much progress has been made to reduce plastic use at Co-op, more work is needed. Customers can continue to expect changes to instore packaging as we work to address these challenges and build sustainable communities together.
Southland Co-op will cease offering single use check out bags on April 22, 2023 to coincide with Earth Day, or sooner if supplies run out.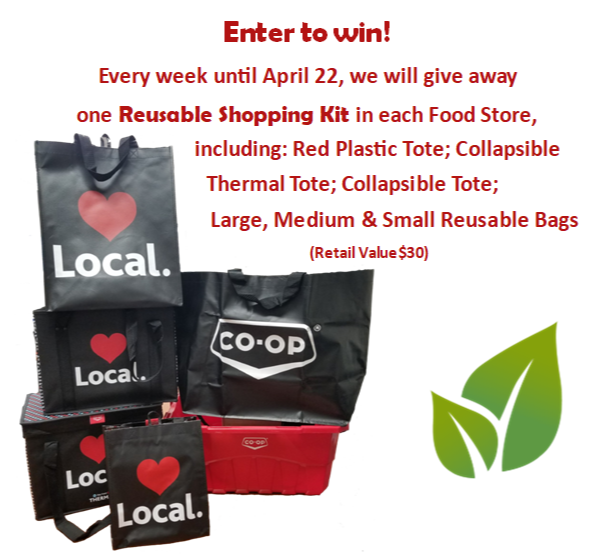 At Southland Co-op, we want to make this transition smoother for our customers!
Each week until April 22, customers have a chance to win a Reusable Shopping Kit, including a variety of shopping bag sizes, so you have something for all your shopping needs.
These bags and totes are also available to purchase in each of our Food Stores, so you can select the ones that suit your needs.