Father's Day Kids Club Coloring Contest
Actions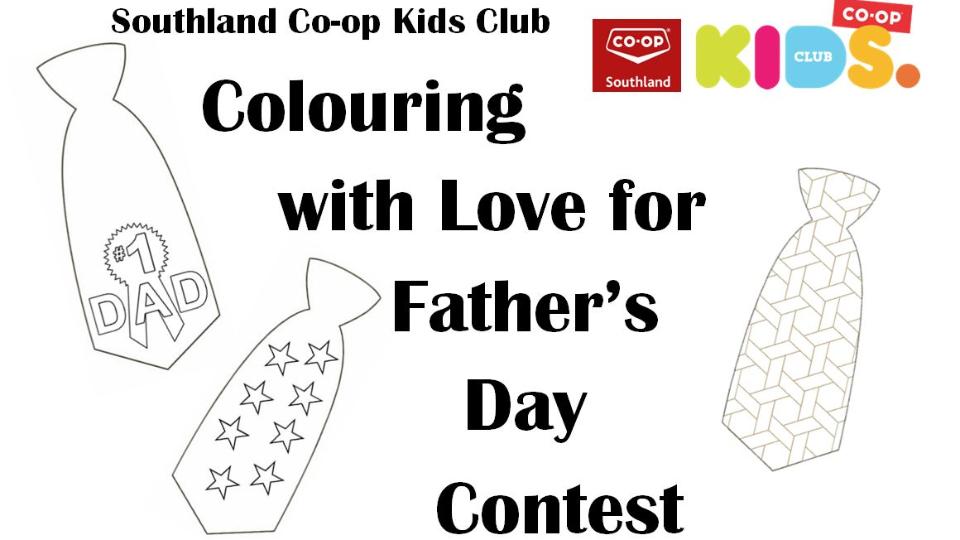 Father's Day Kids Club Coloring Contest
June 7, 2021
Hey Kids! Enter your Dad in the
Father's Day Contest:

Pick up your colouring page at your local Southland Co-op Food Store,
or download attachments below

Bring your Father's Day wishes to life with colour!

Have a picture taken of you with your page
Go to the Southland Co-op Ltd. Facebook page to locate the contest post on June 10th, and comment with your picture to enter.
(Remember to include child's name and store location)
Contest closes June 17th

A random draw will be made Friday, June 18th
Winner of the draw and Dad
will each receive a prize!