Southland Co-op makes SaskBusiness 2020 Top 100 list
Actions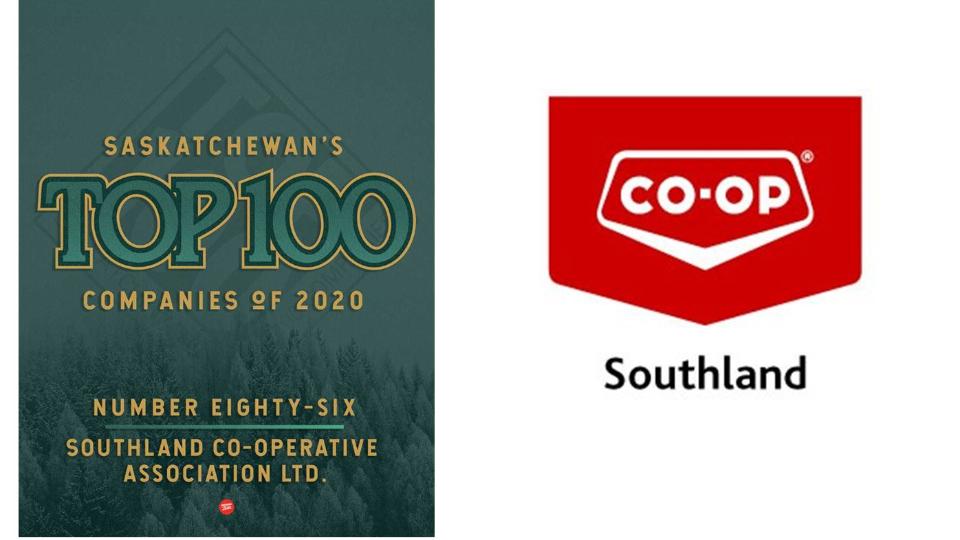 Southland Co-op makes SaskBusiness 2020 Top 100 list
April 13, 2021
Southland Co-op makes SaskBusiness Top 100 list for 6th Consecutive Year

In SaskBusiness Magazine's recently released list of the Top 100 companies in the province for 2020, Southland Co-op placed 86th.

There have been struggles throughout the past year, but there have also been successes in finding new ways for our communities to come together. We are a local business and we are committed to investing in and giving back to our communities, sharing our profits with members. No matter the challenges we face, we have always been a big part of our communities and plan to continue serving them for years to come.

Southland Co-op has proudly served our communities for over 80 years, with locations in Assiniboia, Coronach, Gravelbourg, Lafleche and Mossbank and over 6,700 active members. Last year, Southland returned more than $1,034,000 to our members in cash back and equity, and contributed over $71,000 to community organizations and initiatives.
We would like to thank our guests for voting with their hard-earned dollars and choosing Southland Co-op.
Thank you!

For more information:
Ken Bahuaud
General Manager
Southland Co-op
Phone: 306-642-3347
Email: k.bahuaud@southlandco-op.ca