Updates for the COVID-19 Outbreak
Actions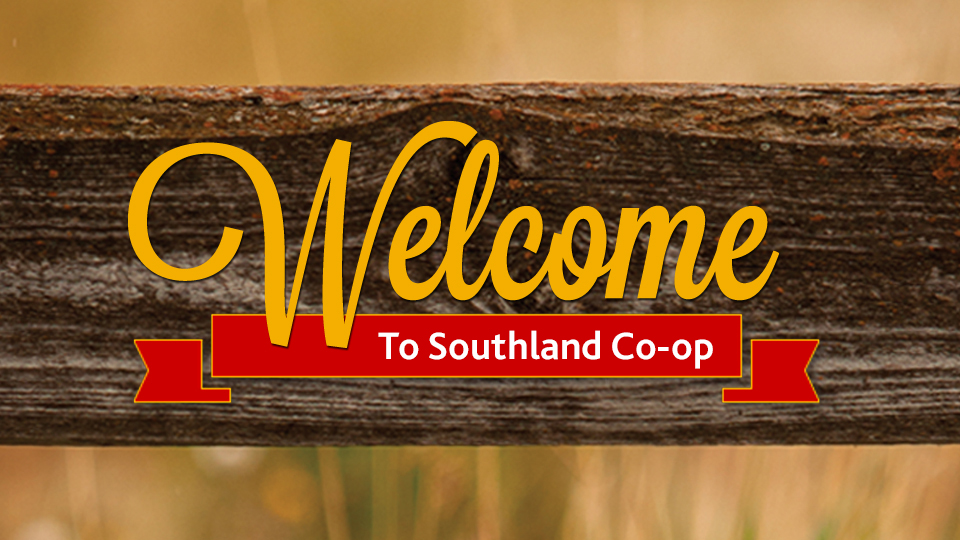 Updates for the COVID-19 Outbreak
March 24, 2020
Southland Co-op has made the following updates in response to the national COVID-19 Breakout in order to protect our staff and guests: This information applies to all locations. Additional information may be found by clicking on the Food Store Location.
• The following information is current as of August 15th, and will be updated as situations change.
• All food stores have plexi-glass installed at the tills for the protection of staff and customers.
• We have added red floor dots to assist with the correct Social Distancing between guests while waiting at the tills and down the aisles of all locations.
• Our till areas are completely sanitized between each customer.
• Fillable Grocery Order forms and email address for each location can be found by clicking on the Food Store Location (Picture), then scroll down to the bottom. (usually shows in Red)
The Fillable Order Form does not work on some phones, but does work on a computer or laptop. There is additional info on each Food Store Location if you are not able to use the form.
•We will not be accepting any returns at any location.
• To allow everyone the opportunity to purchase, quantities will be limited on "items in high demand".
• Until further notice, reusable shopping bags are not allowed in the Food Stores, and reusable coffee cups are not allowed at the Convenience Store or Service Centres.
• The Pharmacy in Assiniboia is open, the sliding partition is partially closed.
• The Admin Level in the Assiniboia Food Store is currently closed to the public. Payments may be made by online banking, mail, or at the tills. We are available by phone.
• Preferred payment methods at all locations: Debit, Credit or Gift Cards.
• Water bottles must be cleaned and sanitized before bringing them back to our locations to refill.
• Please send 1 person per family to pick up your needs at the grocery store as well as all other locations.
All locations have signs to indicate the maximum number of shoppers in the building at one time.
Please see the list of Unavailable and Limited Quantity Products, at the bottom of each Food Location page.

If you are returning to the province after travelling in the last two weeks, or have symptoms, you must follow the mandatory protocol by the Government and self-isolate. For the safety of our staff and other guests, please do not enter our locations. Please use our order and delivery system for in-town, or pick up service for out of town guests.
Thank you for your understanding as we work with staff and customers to ensure everyone's safety through this difficult time